Company of creation and renovation of kitchen furniture
Call us for a free quote. 514-323-8888
Call on our company for the manufacture or renovation of kitchen furniture. We move to Montreal and the surrounding cities.
Using kitchen furniture: Only advantages
Furniture is an essential element in the design of a kitchen.
Kitchen furniture gives character to the room and improves its aesthetics. It also contributes to the functionality of the kitchen.

Equip your kitchen with beautiful furniture created by us. We manufacture laminate kitchen countertops, worktops, storage drawers, and many more.
We will let you choose between different kinds of materials, namely melamine, lacquered MDF, and thermoplastic.
We manufacture aesthetic kitchen furniture for your home in Montreal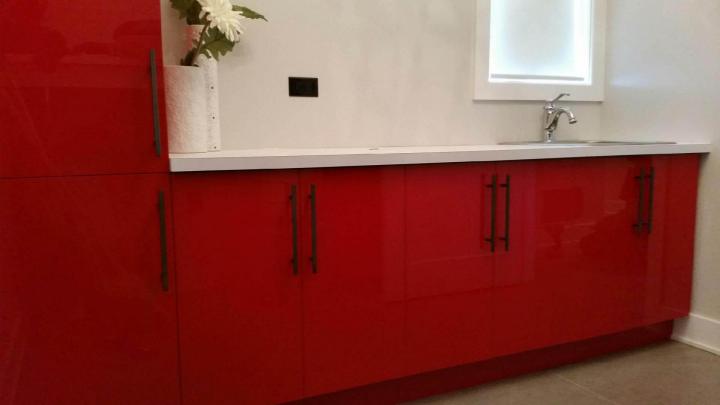 Our strengths
Our services
Bookcase fabrication and renovation.
Laminated countertop fabrication and renovation
Wardrobe fabrication and renovation
Bathroom cabinet manufacturing and renovation
Kitchen cabinet fabrication and renovation
Commercial countertop fabrication and renovation
Our strengths
Top-of-the-line products
Fast service
Attractive rates
Manufacturer of all types of kitchen furniture in Montreal
Our expertise allows us not only to make custom furniture, but also to renovate it.
Our services include damage assessment, free quotes, design selection, and furniture repair.

Meticulous and organized, we guarantee a quick and quality intervention in terms of kitchen furniture renovation.

We also come to your home to refurbish your bookcase, closet, or bathroom cabinet. Discover our works.
We renovate your kitchen furniture in the best conditions and in the shortest time possible