Company of manufacture or renovation of commercial counter
Call us for a free quote. 514-323-8888
We offer our services for the manufacture and renovation of a commercial counter. Contact us for intervention in Montreal.
A quality commercial counter for your point of sale
The counter is one of the essential elements of a business.
This strategic furnishing favors customer interaction and allows you to showcase your products.
Therefore, the commercial counter contributes to the increase in sales.

Our team manufactures ergonomic commercial counters for pharmacies, beauty salons, perfumeries, jewelry stores, clothing stores, and restaurants.
We manufacture commercial countertops for different activities in Montreal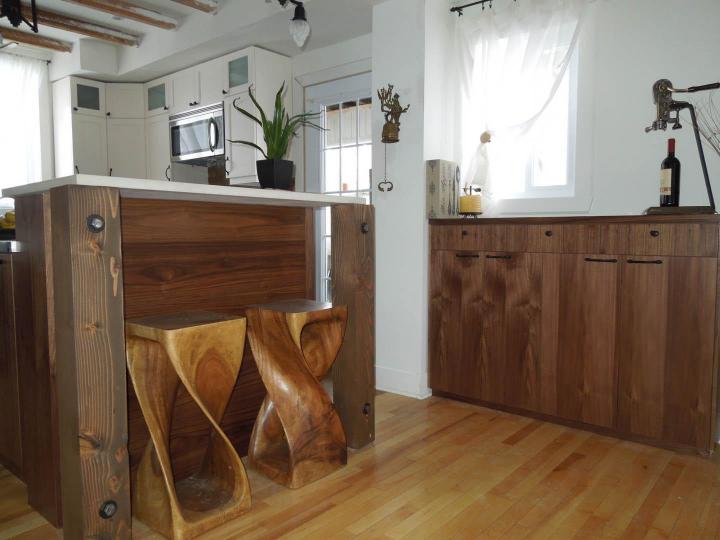 Our strengths
Our services
Bookcase fabrication and renovation.
Laminated countertop fabrication and renovation
Wardrobe fabrication and renovation
Bathroom cabinet manufacturing and renovation
Kitchen cabinet fabrication and renovation
Commercial countertop fabrication and renovation
Our strengths
Top-of-the-line products
Fast service
Attractive rates
Reliable commercial countertop renovation service in Montreal
Since the commercial counter plays a crucial role in marketing, it is necessary to take care of it.
With many years of experience, we can effectively renovate your commercial counter.
We assess the damage, provide a free quote and complete the countertop renovation work.

Contact us for bookcase, closet, and bathroom cabinet renovations as well.
Experienced, we renovate your commercial countertop quickly and efficiently